Intelligent torque controlled coupling(ITCC)
ITCC=Intelligent Torque Controlled Coupling
Stable, Smooth and highly efficient
Transmission of Power Expanding the possibilities of AWD.
Features
Difference in rotation between the front and rear axles is detected and electronic control makes it possible to distribute the torque optimally for the driving state and terrain between the front and rear axles.
Because the center differential mainly adopted in full-time four-wheel-drive vehicles becomes unnecessary, size reduction and weight reduction can be realized,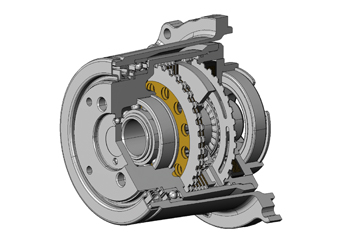 *ITCC is a registered trademark of JTEKT Corporation.
Return