Torsen Twin Diff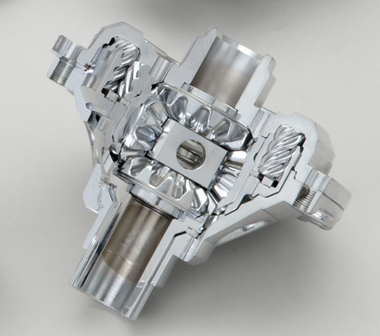 Construction:
Front and center differentials integrated into a single unit for 4WDs with front-engine, front-wheel-drive (FF) layouts.

Applications:
·Center differential for high-performance 4WDs with FF layouts.

Installation position:
Center (front)

Details:
Integration of Type-C center differential and bevel-style front differential, achieving reductions in size and weight. Unique differential unit.
Return