Rack parallel type electric power steering(RP-EPS)
Rack assist realizes excellent steering feel with high rigidity and superior dynamic performance.
System with excellent safety, comfort and environmental performance realized through the application of proven technologies.
Features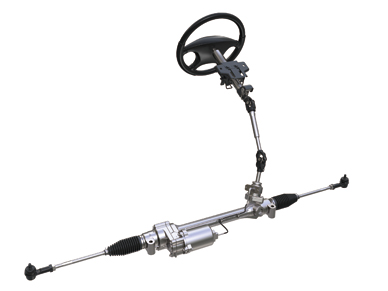 High-output, compact reduction gear, easiser to install.
Details
Motor/ECU : Water resistant, compact, integrated motor/ECU with light weight, high performance.

Reduction gear : World's smallest packaging with exclusive bearing design.

With more than 10 years experiece of RD-EPS mass-production, a new balls crew configuration with excellent noise/vibration(NV) performance is

developed.

Rack-and-pinion gear : High strength, high rigidity.

Torque sensor : Water resistant, compact, simple sensor with high performance.
Return