Pinion type electric power steering(P-EPS)
Rack assist realizes excellent steering feel with high rigidity and superior dynamic performance.
System with excellent safety, comfort and environmental performance realized through the application of proven technologies.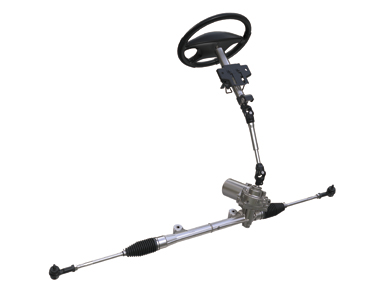 Features
Power assist unit at the pinion shaft (inside the engine compartment). Small/compact design adopted in response the engine compartment environment.
Quieter than C-EPS.
Details
Motor/ECU : Compact, lightweight, high-efficiency integrated motor/ECU resistant to water.
Return