GC20Mi-35/63 CBN camshaft rod journal grinder
The latest camshaft grinder with linear motor drive.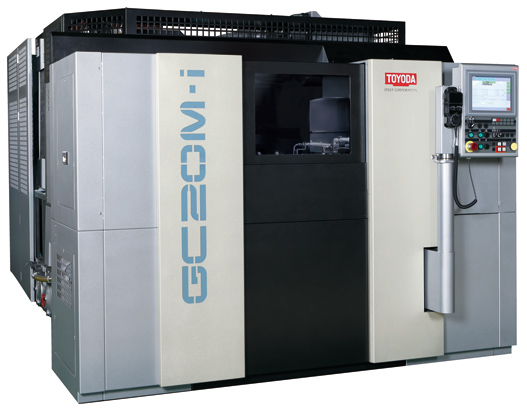 ■ High accuracy
· High accuracy grinding assuring a high quality surface grinding.
· High-rigidity bed reduces thermal displacement and improves chattering accuracy.
■ Increasing in productivity
· Achieving high-speed grinding of difficult-to-cut material.
· Reduction of changeover time.
■ Reassuring operation
· Improved reliability with TOYOPUC-GC70.
· Simplification of wheel replacement.
GC20Mi-35
GC20Mi-63
Distance between centers(mm)
350
630
Grinding diameter(mm)
φ10~φ300
Grinding wheel O.D.(mm)
φ350[φ100][φ150]
Wheel surface speed(m/s)
φ350Wheel: 120[80] [φ100Wheel: 60] [φ150Wheel: 80]
[ ] shows optional specifications.
Return