GL32Mi-35/63 CBN camshaft main journal grinder
Cylindrical grinder for cam and crankshafts with high productivity and versatility of multi-step grinding.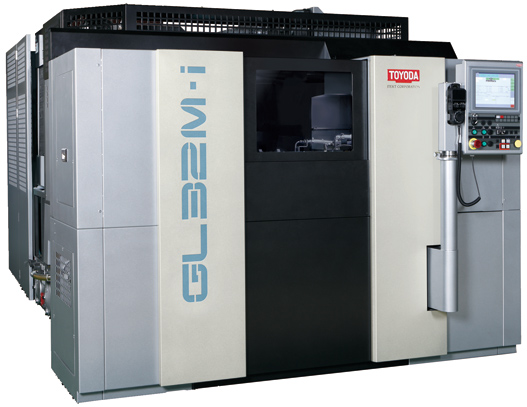 ■ Features the TOYODA STAT BEARING.
■ Abundant functions achieving high accuracy grinding.
■ The smallest machine width, improving line productivity.
GL32Mi-35
GL32Mi-63
Distance between centers(mm)
350
630
Grinding diameter(mm)
φ10~φ150
Grinding wheel O.D.(mm)
φ350[φ430]
Wheel surface speed(m/s)
120[80]
[ ] shows optional specifications.
Return